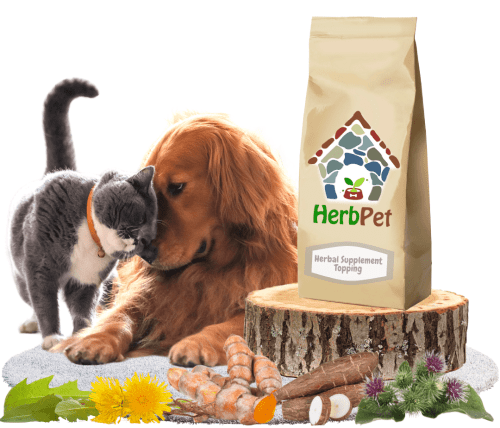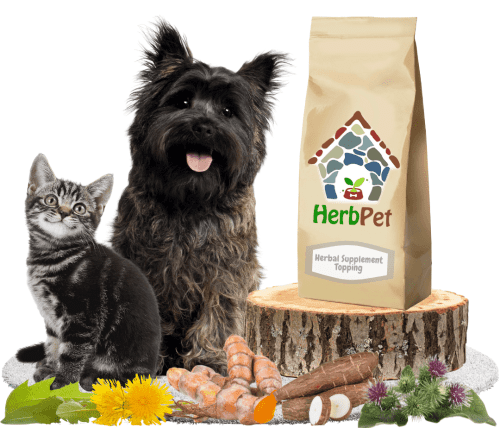 Care For Your Best Friends The Way They Deserve.
Pets Need Herbs Too!
HerbPet Products provide the botanical benefits your best friend was meant to have. Premium Natural Herbal Health Supplements For Your Pet!
Formulated By Patrick Jones, DVM
Subscription Plans Available!
All Natural Herbal Health Supplements For Your Pet!
Animals Need Herbs Too!
Your Pets  are natural predators (tell your Yorkie that...he'll get really excited!).
In nature, the primary prey animals of dogs, wolves, foxes, big cats, and all of their cousins are herbivores. We tend to think of predators as being "Meat Eaters" but the fact is that an enormous amount of the food they eat is plant material contained in the bodies of herbivores. That's right, when a wolf pack kills a deer, the first thing they eat is the salad bar, which in the multiple stomachs of a deer, contains 15 or 20 gallons of tasty plants!
Sadly, the pet food industry seems to feel that the only plant dogs need in their pet food is corn. And what does corn do for pets? It's broken down into simple sugars to increase fat, inflammation, and disturb normal gut flora!
What your pets really need are real plants, plants that herbivores would eat, not just factory-farmed corn.
In addition to the nutritional benefits, herbs are wonderful medicines that can resolve a number of issues for pets.
Our formulas were developed by Dr. Patrick Jones, Veterinarian, Clinical Herbalist, Traditional Naturopath and founder of The HomeGrown Herbalist School of Botanical Medicine.
Doc Jones has been using herbs every day in his veterinary practice for decades with remarkable results.